The Best of the West—Up Close!
MAKE A GIFT FOR THE NEW ENTRANCE
The current project for modernizing Zoo Idaho is a new entrance. It will include a ticket booth area, walk-in gift shop, snack bar, and public restrooms. The project also addresses the steep walkway. Inside will be a plaza where people can sit at a picnic table and enjoy something to eat. Visitors will gain access to more of the amenities they need to better enjoy the zoo.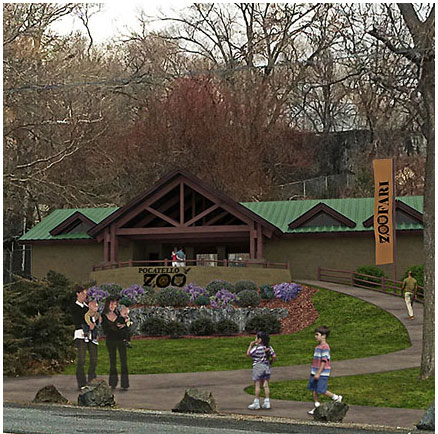 The new Grizzly Bear Exhibit helped set new attendance records for zoo visitors! Come experience it. Hundreds have made return trips with their families to sit in the viewing gallery and observe the increased natural activity that Stripes and Shoni are exhibiting. They roam a half acre of trees, grass, and lava boulders set against a backdrop of the Portneuf Gap and Scout Mountain.