Small Beginnings
In 1932, Zoo Idaho opened at a local trailer park with just two animals on display in wire pens: a female rhesus monkey named Josephine and a raccoon named Pete. Twelve-year-old John Marshall had caught the raccoon under the Portneuf River bridge and proudly donated him to the new zoo. Twice a month in the spring and summer, John and his grandfather William Raymond, superintendent of the Park Department, would take Pete on a collar to catch crawdads, snails, and pollywogs in the river. In the winter, the monkey was kept in John's garage, heated by three 300-watt bulbs and an electric heater.
In the early 1930s, Governor C. Ben Ross—a former Pocatello mayor—appropriated funds for the purchase of land to create a park in Pocatello. Raymond and the City Council decided on a site in South Pocatello characterized by natural lava rock and sagebrush, which soon became home to Zoo Idaho and was given the name Ross Park after the governor.
W.L. Raymond
William Raymond continued to serve as Park Superintendent and Meat Inspector of Pocatello until his passing in 1943. Raymond Park, located on Pocatello's west side, would be named in his honor. During the eleven years that passed between the zoo's opening and Raymond's death, William and grandson John built numerous pens at Ross Park and trapped many of the zoo's first animals.
The first pen was a monkey house, followed by four pens for bobcat, badger, coyote, and raccoon. Next was the bear pit, featuring a natural volcanic cave occupied by Jigs—a bear orphaned at three months old near Mac's Inn in Yellowstone. John cared for the cub himself on the back porch of his home until the bear could be transferred to the zoo. A pair of deer from Rockland, named Tommy and Adah, were acquired next, which were first kept in John's garage along with three bobcat cubs and four coyote cubs. John and his grandfather soon caught a silver-tipped badger up Pocatello Creek and dug up a coyote den on the bluffs of the American Falls Reservoir.
Along Comes Charlie
In 1978, Zoo Idaho welcomed Charlie—a three-year-old grizzly bear from Alaska, believed to have been an orphaned cub. The gentle "griz" quickly became a town treasure and beloved mascot for the zoo. Charlie lived to the ripe old age of 34, delighting generations of visitors. Before his passing on September 1, 2009, Charlie had developed a debilitating arthritis and declining appetite. His ashes were interred in the zoo's world-class grizzly bear exhibit, which opened in 2012.
Stripes & Shoni
In 1991, a two-year-old female grizzly joined grand patriarch Charlie in the grizzly bear exhibit at Zoo Idaho. Stripes had been born in captivity at a zoo in Columbus, Ohio. The two bears were companions for 18 years until Charlie's passing in 2009. The death was hard on Stripes who began pacing her enclosure when the bears were finally separated. Fortunately, Stripes would not be alone for long.
In 2014, Zoo Idaho received two-year-old Shoni—a transplant from the Shoshone National Forest. When the young grizzly bear began hanging around horse trails and stealing snacks from tourists, she was trapped near the Pahaska Tepee Resort outside of Cody, Wyoming, and arrived at the zoo two days later.
The staff at the zoo held a public naming contest for the bear. Hundreds of suggestions were submitted, which were narrowed down to three: Stars, Shoni, and Weda (Shoshone for bear, pronounced wudah). The final votes were collected at the annual Zoo Boo event where Shoni went on public display for the first time. The chosen name was announced the following week.
Sara W. Ifft Grizzly Bear Exhibit
Zoo Idaho's world-class grizzly bear exhibit officially opened to the public on July 3, 2012. For patriotically named Stripes, the Zoo's lone grizzly, the timing could not have been better. The half-acre natural exhibit features a recirculating stream and pond with live trout and bass, a covered beach, beautiful trees, and a stunning backdrop of Scout Mountain. The glass viewing gallery puts visitors within inches of the bears and features a unique training alcove for Keeper Chats and more. The exhibit is the cornerstone for future development and expansion of the zoo.
Becoming Zoo Idaho
In 2016, the former Pocatello Zoo—also known as the Ross Park Zoo—officially became Zoo Idaho. The name reflects the zoo's identity as an indigenous species zoo, which houses numerous orphaned or injured animals from the region who would have died in the wild. Zoo Idaho is truly a zoo for the animals of Idaho.
With fewer animal sightings reported at Yellowstone Park, Zoo Idaho offers patrons a chance to see the animals they didn't see at Yellowstone including bears, bison, deer, elk, cougars, coyotes, eagles, owls, and more. Patrons especially enjoy the close encounters they can have with the zoo's two grizzly bears who exhibit many natural behaviors in their expansive setting.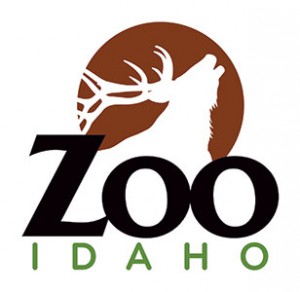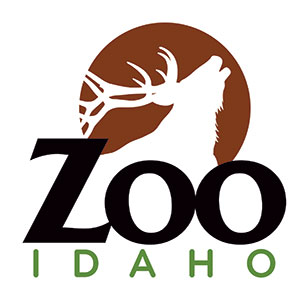 We have a passion for species of the Intermountain West